Use the general size guides below to find the right rug size for your space.
When choosing a rug size we recommend measuring your room or space first.
The size of the space and the dimensions of new or existing furniture can help you to determine which rug size and shape will work best.
Balancing furniture on or around the rug will help to create a functional and aesthetically pleasing area.
Living Room Rug Size Guide
Using a rug in your living room can help to define the area, anchor or balance furniture pieces, and add sense of cohesion to the space.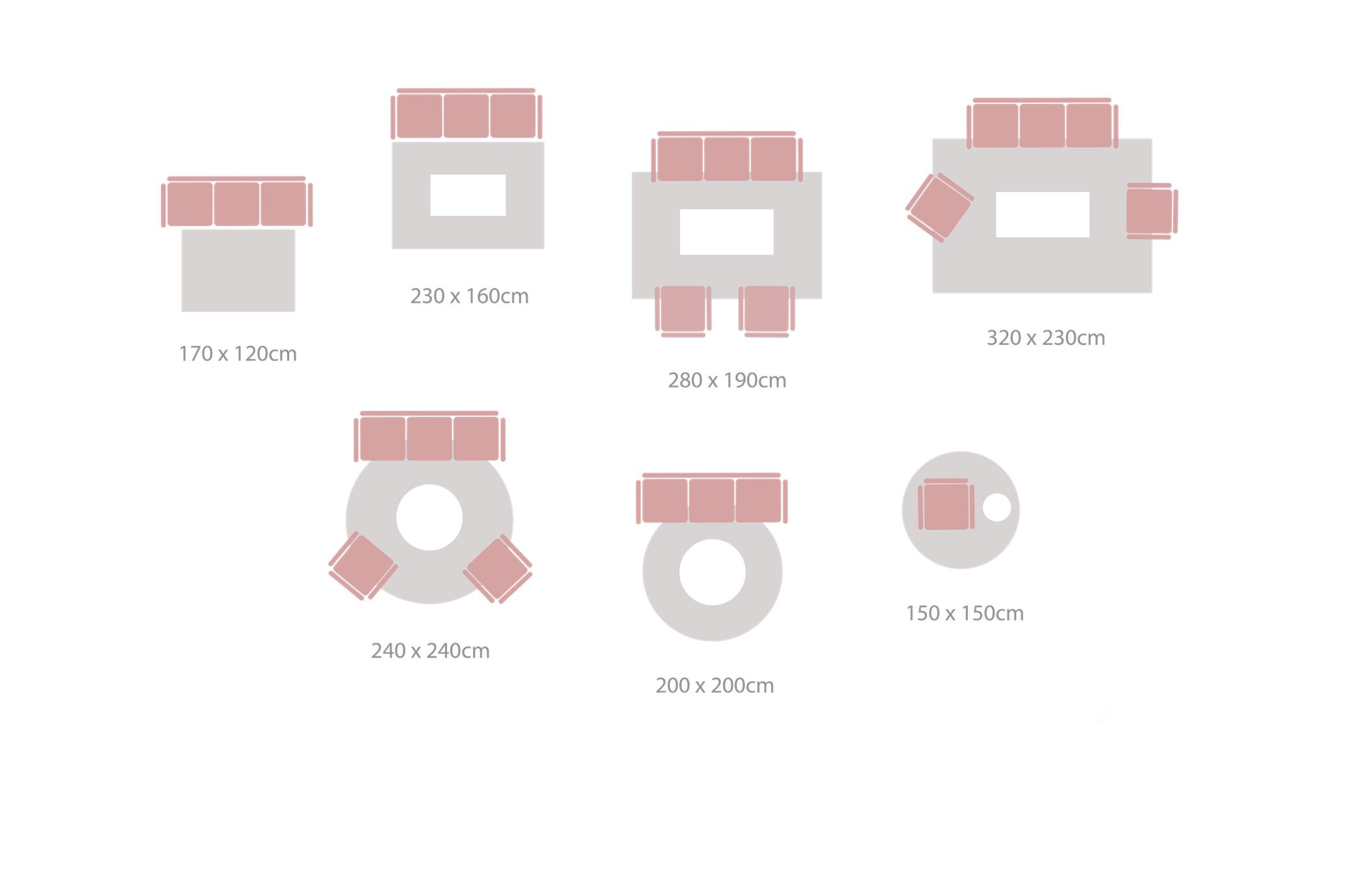 Dining Room Rug Size Guide
When choosing a rug size for your dining table a general rule is to choose a size that is bigger than your table to allow space for all chairs.
Allowing for extra space will not only give your dining room a balanced look, it will ensure chairs can be pulled out and pushed back under with ease.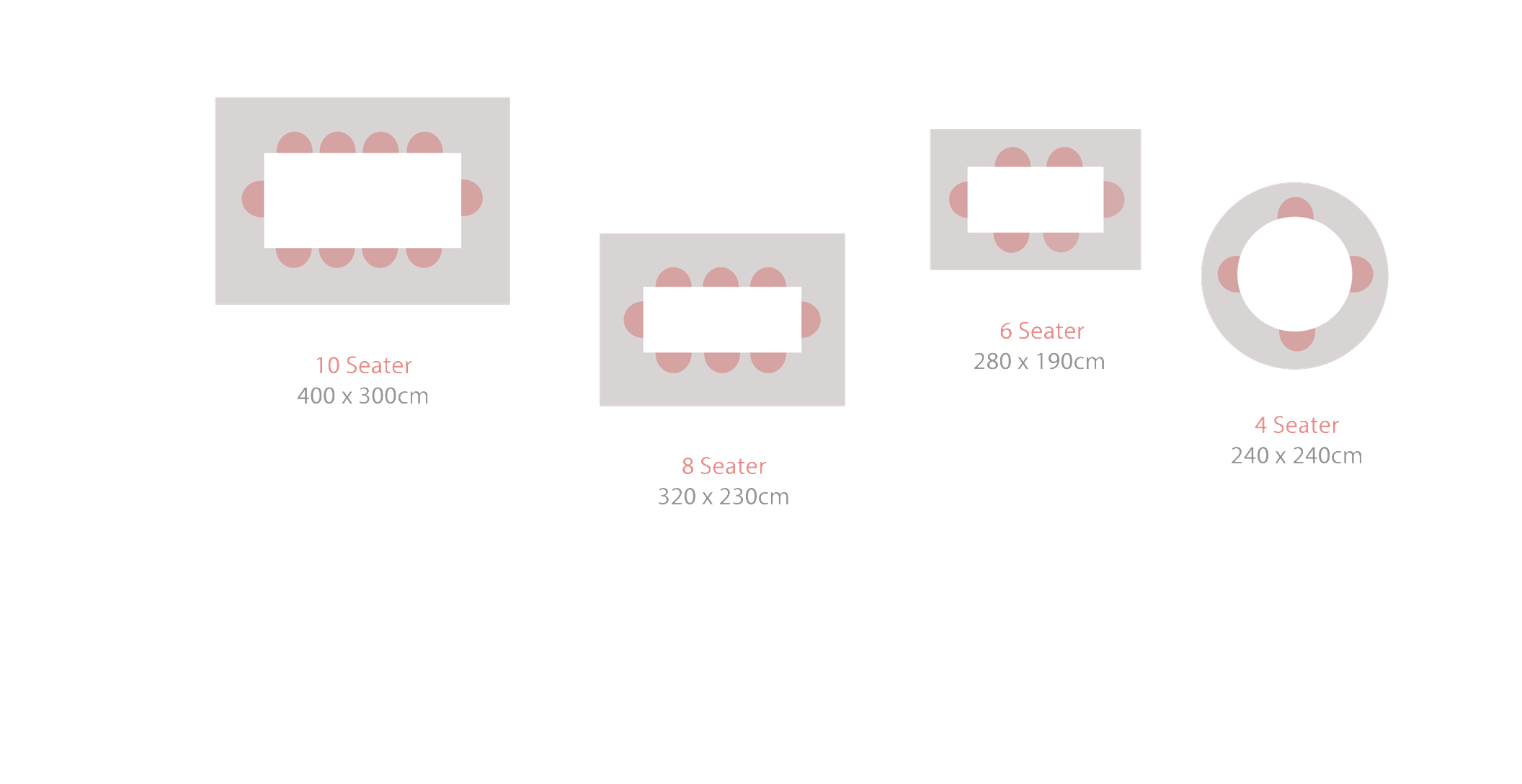 Bedroom Room Rug Size Guide
When choosing a rug for a bedroom consider the size of the room, and the size of existing or new furniture.
Rugs placed too close to a door way may obstruct the door.